Risky Play
by Mat Dusza
An investigation to see if we minimize risk at the expense of the childhood experience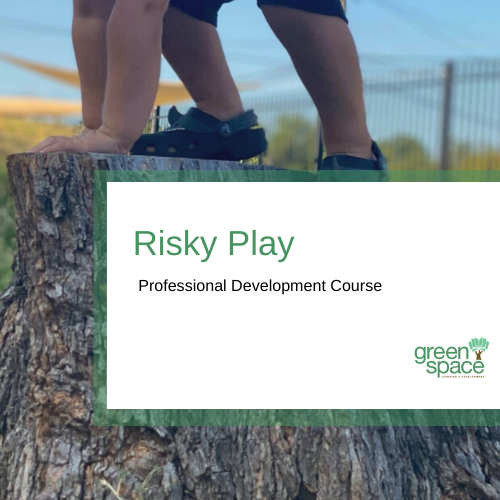 1 Hour Video Lecture

Certificate of Completion
Learning Objectives
Understand what risky play and hazardous play is in the context of safety and supervision
Learn researched benefits of risky play for all ages
Reflect on personal bias for risk and risk adverse play
Formulate an active approach to support risky play in a program
Course Requirement

This course provides 1.0  hours of professional development for early childhood educators.

Participants are required to view the complete virtual training and complete the quiz. Participants must receive a score of 80% or higher to receive credit for this course. 

Course certificates are emailed upon successful completion of the full training and quiz.
Meet the instructor
Mat Dusza
I was born and raised in Toowoomba, Australia. After graduating in 1997, I started my Early Childhood profession as a Preschool Teacher for the Lady Gowrie Child Care Centers where I received a foundation and passion implementing a Reggio Emelia enriched program. In 2001, I changed gears and worked for the Kath Dickson Family and Training Center where I found my next passion in training Early Childhood teachers their Certificate in Early Childhood Education.

Moving to the U.S. in 2002, I continued my Early Childhood career taking a position with Bright Horizons Family Solutions. Starting as a preschool teacher then, over the next 17 years for the company, I fulfilled roles in Program Leadership, Administration and Training.

In 2014, I started contract work with Green Space Learning and Development teaching their CDA training hours and presenting at conferences on passion topics like Outdoor Play, Children in Nature, and Stimulating Physical Development. In 2019, these interests developed into an opportunity to design and install nature-based playgrounds creating a new department for Green Space Learning.