The Preschool Revolution
by Audrey Rowland MS, MBA
How do we approach talking about bias, diversity, race and differences with children? Creating a culture of diversity in classrooms is more than just multicultural books and posters. Biases are developed during infancy and toddlerhood when learning happens unconsciously.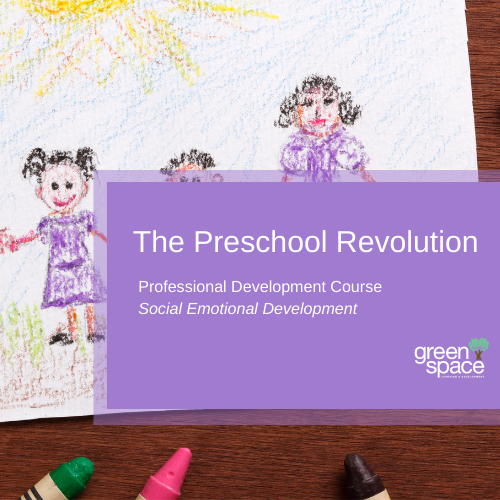 1 Hour Video Lecture

Certificate of Completion
Learning Objectives
Demonstrate understanding of terminology related to race, equity and diversity
Examine conscious and unconscious thinking and learn how it shapes bias
Identify how biases develop in young children
Reflect upon how biases are disrupted or confirmed in the classroom
Learn how to disrupt biases as an individual and in the classroom to further progress along the Continuum of Cultural Competency
Learn at your pace

This training takes a look at how hidden messages are formed in childhood and what we can do to change them. Experienced trainer Audrey Rowland offers practical guidance, tools for reflection and assessment, and provides opportunities to practice using the language of diversity.

Green Space Learning and Audrey Rowland do not profit from the bias and anti-racism training materials. All proceeds go directly to the Black voices and professionals that contribute to this work when applicable.
Meet the instructor
Audrey Rowland
Audrey Rowland has over 15 years of experience as an early childhood professional. Drawing from her expertise as a teacher and administrator, Audrey creates resources and provides professional development for early educators, administrators, parents, and policy-makers.

Audrey is grounded in theory and practice that emphasizes developmentally appropriate practice and high-quality early education. She provides a number of content areas with a focus on classroom implementation. She is an engaging speaker and trainer, translating information into application and inspiring teachers and professionals.

Audrey earned a MS from the University of North Texas in Child Development and Family Studies and a MBA from Texas Woman's University. Audrey is a Master Trainer with the Texas Early Childhood Professional Development System (#1743)