Best Practices for Observation & Assessment
by Audrey Rowland MS, MBA
Effective teachers must conduct observations and assess development to individualize learning and guide development. Finding time to observe, document, and assess can seem overwhelming. In this session, we review the fundamentals of observation and discuss practical solutions to getting it done in a busy classroom. We will also examine assessment tools, including teacher-made measures, when and how to do them, and then how to discuss assessments with parents.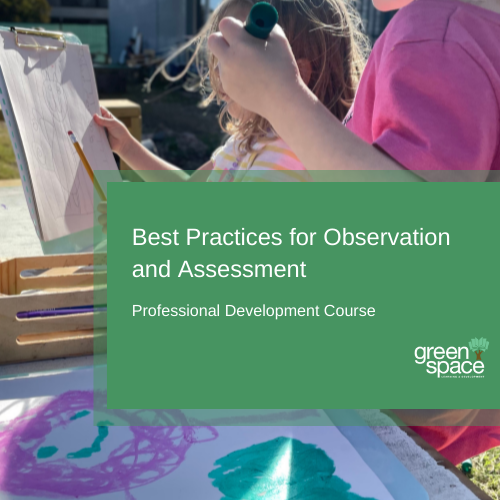 PowerPoint Presentation

Course Handouts

Certificate of Completion
Learning Objectives
Observing children within the setting
Documenting children's learning
Planning and evaluating
Working with colleagues and the community
Course Requirement

This course provides 1.0  hours of professional development for early childhood educators.

Participants are required to view the complete virtual training and complete the quiz. Participants must receive a score of 80% or higher to receive credit for this course. 

Course certificates are emailed upon successful completion of the full training and quiz.
Meet the instructor
Audrey Rowland
Audrey Rowland has over 15 years of experience as an early childhood professional. Drawing from her expertise as a teacher and administrator, Audrey creates resources and provides professional development for early educators, administrators, parents, and policy-makers.

Audrey is grounded in theory and practice that emphasizes developmentally appropriate practice and high-quality early education. She provides a number of content areas with a focus on classroom implementation. She is an engaging speaker and trainer, translating information into application and inspiring teachers and professionals.

Audrey earned a MS from the University of North Texas in Child Development and Family Studies and a MBA from Texas Woman's University. Audrey is a Master Trainer with the Texas Early Childhood Professional Development System (#1743)