Introduction to
Learning Environments
Setting the learning environment is a critical component of childcare. Intentionality within the classroom is a key to creating meaningful learning opportunities.

Use your booklet or digital guide provided in this course to complete this 1 hour self-paced training.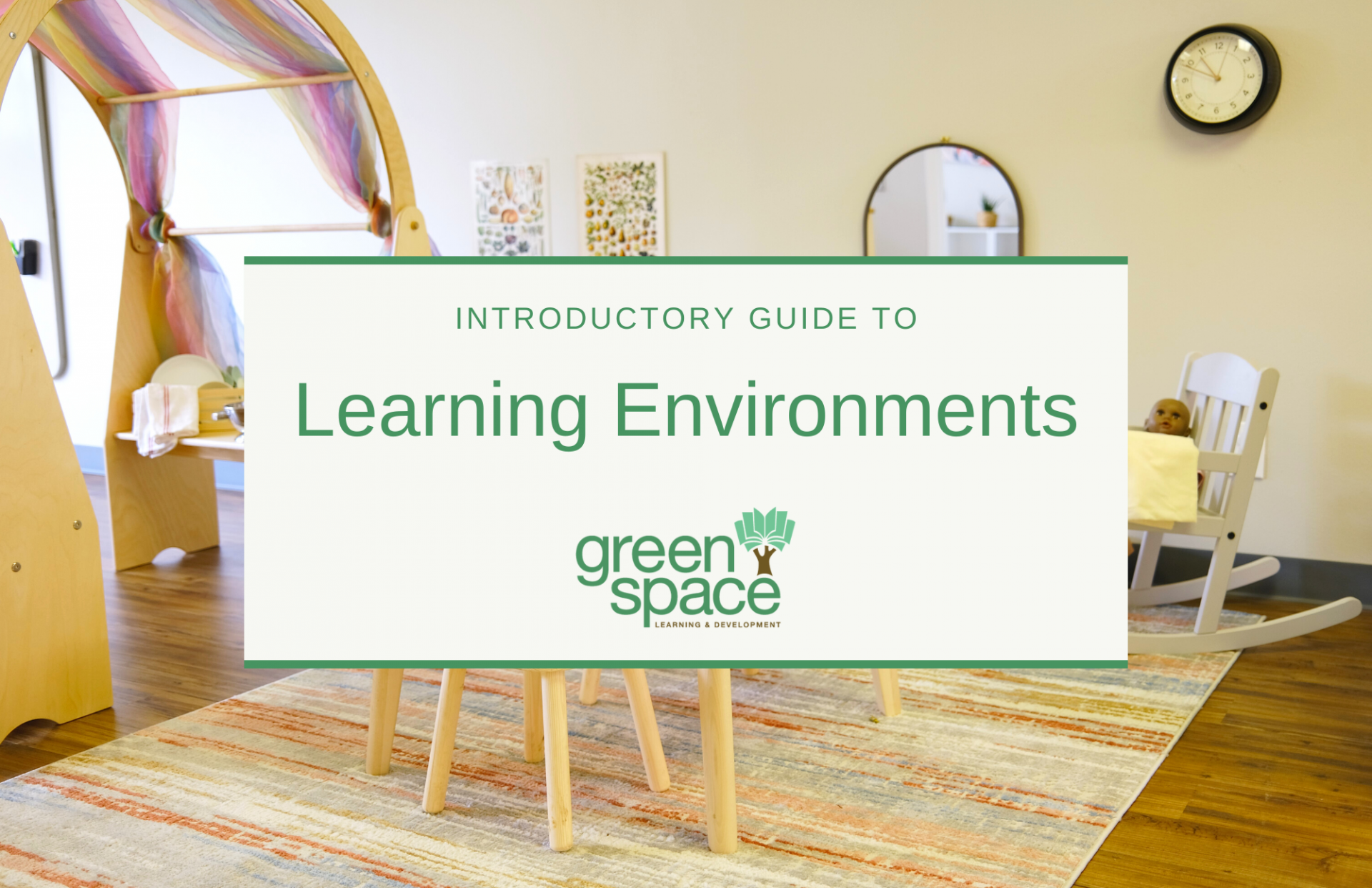 20 page Intro Guide

1 hour of self-paced training

10 question assessment

Certificate
The Third Teacher
The learning environment is central to providing children meaningful learning opportunities. Learn how to set up your classroom to engage and invite learning.
Create an inspiring classroom
This guide offers you practical guidance for each area of the classroom. Inspirational photos and tips for unique, inviting provocations for learning included.
green space learning
Creating Learning Environments
Children learn best through playful, hands-on experiences using a variety of materials.
An intentional classroom environment affords children the space to discover, learn and construct knowledge. It allows for improved development of independence and autonomy. Learn how to plan and set up your classroom, and learners, for an engaging, learning-filled day.