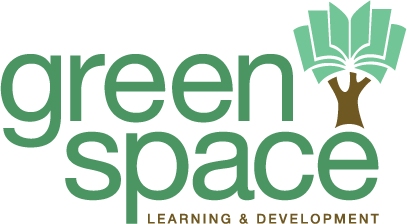 Bringing the Outside In: Incorporating Nature in the Early Childhood Learning Environment
by Beth Edwards
Do you appreciate being outdoors? Ever wonder how natural elements can be incorporated into your indoor spaces? Use nature as your inspiration to create peaceful and beautiful learning environments that foster young children's exploration, curiosity, and overall development. In this session, we will identify a variety of natural materials and textures to incorporate nature in the classroom setting. We will discuss ideas to enhance the curriculum to bring nature indoors. We will discuss why nature play is vital to the development of young children and create an implementation plan to enhance classroom programming.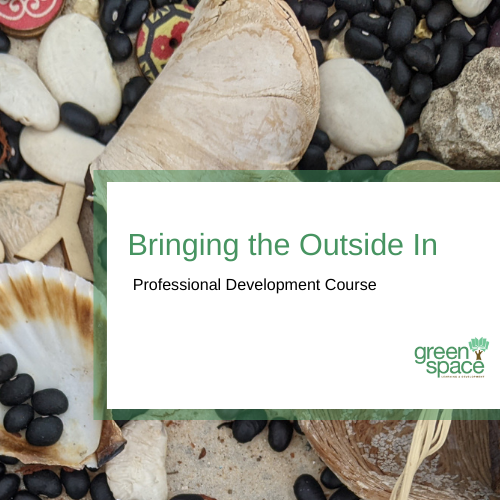 The benefits of nature play for a young child's development is professionally researched and documented; however, many practitioners are hesitant about incorporating nature and nature play into their environment and curriculum. Using nature as inspiration, in this session participants will gain an understanding of the value of exposing children to nature and of how to create peaceful, interactive, and sensory rich learning spaces that foster young children's exploration, curiosity, and overall development. Participants will view examples of nature rich spaces and have hands-on opportunities to interact with natural materials to inspire their own ideas to enhance their learning activities and centers with natural materials. Small and large group discussions will encompass the benefits of nature play, how it is vital to the development of young children, nature as a shared human experience, the importance of equitable access to nature for all children, and in using nature to create sensory rich environments for children of all abilities. Participants will end the session by creating a plan consisting of 2-3 action items to set goals for increasing indoor nature learning opportunities into their practice.
PowerPoint Presentation

Certificate of Completion
Learning Objectives
Identify benefits of nature play for children
List benefits of nature in the classroom
Examine ways to integrate nature throughout the classroom
Formulate a plan to increase nature in your classroom

Course Requirement

This course provides 1.0  hours of professional development for early childhood educators.

Participants are required to view the complete virtual training and complete the quiz. Participants must receive a score of 80% or higher to receive credit for this course. 

Course certificates are emailed upon successful completion of the full training and quiz.
Meet the instructor
Beth Edwards
Bethene (Beth) Edwards has over 30 years of experience in Early Childhood Education. She enjoyed 16 years as a classroom teacher working with children ages 18mos- 6yrs. In 2004 she made the leap into administration leading early childhood programs, mentoring early childhood professionals, and creating interesting, developmentally appropriate classroom and outdoor environments.

During her time as an administrator, she was presented with opportunities to build and launch preschool programs in North Texas and Mason, Ohio. In 2018, Beth joined Green Space Learning full time as a trainer and consultant. In addition, she manages Play Studio by Green Space. Beth is a Texas registered trainer and a Childcare Health Consultant.

Forever a student of Early Childhood Education, Beth is dedicated to sharing experiences and ideas with other ECE professionals. She is passionate about advocating for and preserving high-quality play in childhood. Beth's favorite training topics include creating sensory rich, engaging environments for children, play based learning, EC best practices, nature play, process art, and toddler play schemas.