Welcome to Green Space Learning Online
Earn professional development hours anytime, anywhere with
our high-quality online early childhood courses.

Check out our new courses recently added. Pre-Service and Directors course bundles coming soon!
Experienced Instructors
Knowledgeable, approachable, and engaging instructors guide you through the course
Live Weekly Discussions
Learn together with your cohort, and receive live support and connection each week.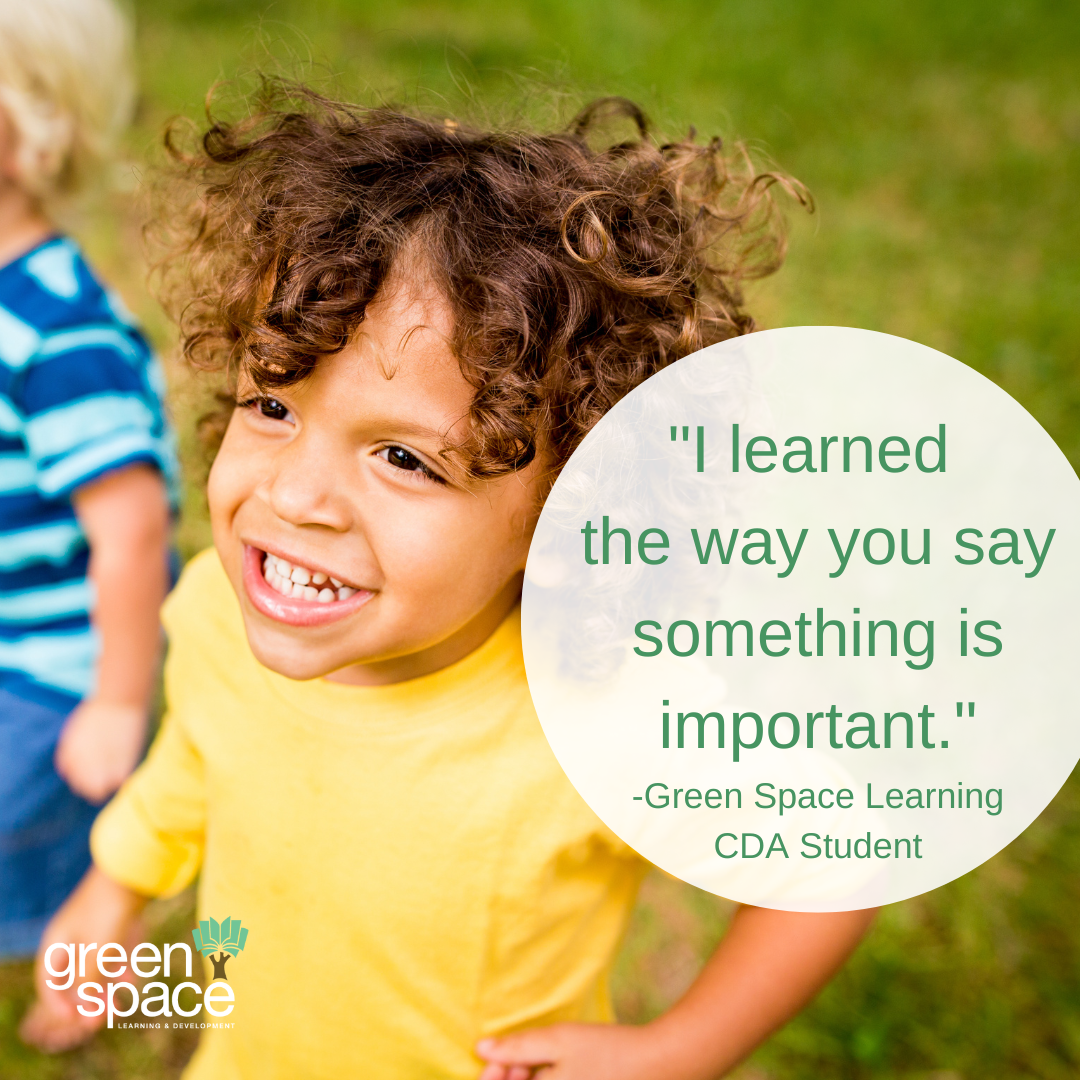 Portfolio Development Assist
Support as your create professional portfolio as you progress through the course.
Fits Your Schedule
Naptime or anytime, complete your course when it fits in your schedule.
Get the courses you need with three flexible options
Single Course
Select from any of our courses and pay as you go. Most courses are offered for $20, and we offer several FREE trainings.
Bundles
We currently offer two bundles - Social-Emotional Learning
Unlimited Access
Our annual subscription provides access to more than 15 hours of professional development training.
Ready to earn the most widely recognized early childhood credential?
Join our next CDA cohort
Advance your career today
Always flexible to fit in with your schedule
Dedicated learning tracks for administrators and teachers
Provides 15+ hours of early childhood professional development
Taught by engaging trainers with decades of experience in early childhood education
Green Space Learning also offers consulting and nature playground builds.
Learn more about Green Space here.